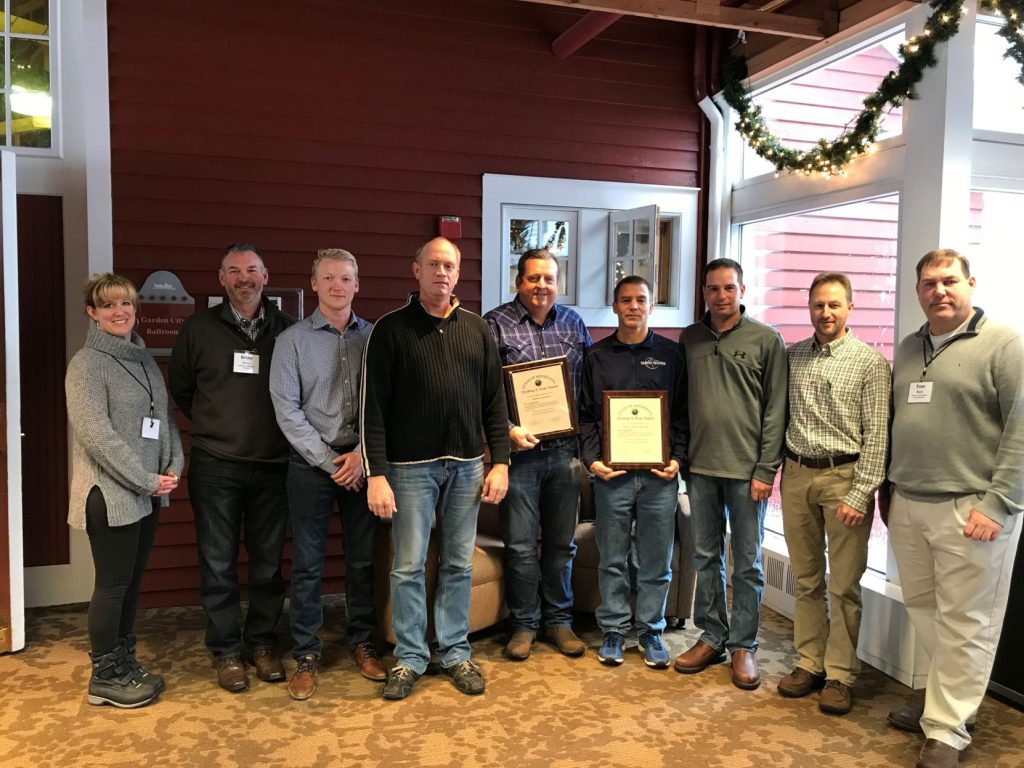 The Minnesota Department of Transportation in conjunction with the Associated General Contractors of Minnesota recognized Hoffman Construction as the 2017 Best in Class for Outstanding Performance in Grading for the Hwy. 1 Eagles Nest project located near Ely, Minnesota.
"What a great recognition for a complicated, accelerated project in a very sensitive environmental area," James Hoffman, president of Hoffman Construction Company, said.
The project consisted of five miles of relocation and reconstruction of Hwy. 1 in northern Minnesota. With more than 1 million cubic yards of excavation, Hoffman Construction had to work an accelerated schedule to complete the work in the 2017 construction season.
The project also consisted of 150,000 cubic yards of rock excavation, with some rock sulfide bearing. To protect from sulfide leaching, the plan consisted of using limestone to neutralize the potential acid generating (PAG) rock. Rock cuttings were tested during the drilling phase to determine the amount of limestone needed to neutralize the PAG rock. Pulverized limestone was mixed with the PAG rock excavation and land-filled within the road core utilizing engineered fills and geo synthetics.
Hoffman Construction Superintendent Tom Dobberthein along with Superintendent Steve Alexander, Project Engineer Will Knopik and Labor Superintendent Terry Klatt had their hands full accommodating local traffic on the reconstruct portion along with managing all of the drilling, blasting and crushing of the aggregates needed for the project. A combination of off-road trucks and on-road side dumps were used to complete the fills on the project.
Hoffman Construction said it is excited at the opportunities that the Minnesota DOT makes available to utilize Hoffman Construction's fleet of scrapers, dozers and haul trucks and especially its biggest asset, the people required to complete complicated projects.
Hoffman Construction celebrated 100 years in the highway construction and site grading business in 2016.
Jordan Simonson / Jackson County Chronicle / December 18, 2017