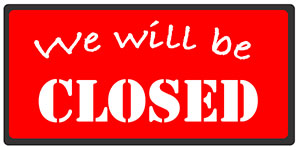 Due to the extreme temperatures forecasted for the City of Black River Falls,
City Hall will be CLOSED on Wednesday, January 30, 2019.
A Wind Chill Warning has been issued for the entire Coulee Region beginning at noon today and lasting through noon on Thursday. During this time period, strong winds could result in wind chills approaching -45° to -65°. Frostbite can occur within just 5 minutes! We are asking all city residents to limit outdoor exposure, stay warm, layer up if you HAVE to be outside, and make sure to check on family, friends, and the elderly.
For more information, follow us on Facebook or contact City Hall at 715-284-2315.