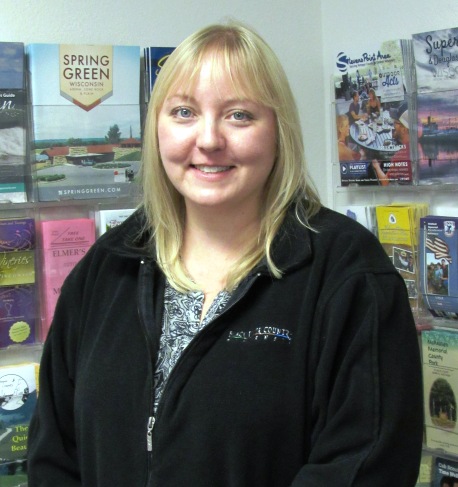 Amanda Gunn, BRACC Executive Director
Robert Crampes, President of The Black River Area Chamber of Commerce (BRACC), has announced that Amanda Gunn has been hired as the new Executive Director. She succeeds Chris Hardie who resigned on September 1st to accept a position with the 7 Rivers Alliance.
Gunn has been the BRACC's Office Manager the past eight years and says she is very excited about the opportunities and responsibilities that lie ahead for her. "I am looking forward to promoting tourism in our area and working more in-depth with BRACC members," she said. "The chamber helps play a vital role in our community and I am honored to have been offered this position. Jackson County is such a great place to live and work. It's a privilege to be able to serve in this capacity."
Gunn was raised in Black River Falls and graduated from Black River Falls High School. She holds an Associate Degree in Marketing from Chippewa Valley Technical College. She grew up in the house where she now lives with her husband Tyler, son Jack, mother Mary O'Brien and two mini dachshunds. The house has been in her family since the early 1900s. "My son is the 5th generation in my family to live in this house," she said. "My roots go way back."
She says she looks forward to meeting and hearing from BRACC members and can be reached at 715-284-4658 or at amandagunn@blackrivercountry.net.