Black River Falls (BRF) Common Council members listened as Trevor Frank from SEH, Inc. presented details on Phase I of the city's proposed public safety building. The city began working through its Public Safety Planning Task Force on building a new structure that originally was planned to house both the BRF Fire/Emergency Medical Services (EMS) Department and the BRF Police Department.
"We've been working on this study for over a year conducting site assessments of the police department and fire department," explained Frank. "We reviewed four site options, identifying locations and testing response time for EMS and fire to points in the community. We had interviews with fire and police personnel. Originally, fire and police were combined. We looked at a one story versus two story building, site size and site amenities, like parking and training area."
In SEH's report, the assessment concluded the police department's facility is relatively modern and up-to-date, however it lacks vehicle and large evidence storage. It's computer server room is not secure.
Regarding the current fire/EMS building, the assessment found the facility is not handicap-accessible. There is asbestos present, office space is inadequate, the truck floor is tight and the building lacks proper report and file storage space. The assessment also noted several maintenance issues with the building.
The two final site options being considered are the TNT building along CTH A and property on Depot Street (Hoffman property) behind the BRF's newest Kwik Trip.
"Site 1, the TNT property, has the best response time (four minutes)," explained Frank. "The land cost and environmental factors and mediation issues are concerns. The Hoffman property (Depot Street) doesn't have as much space."
Site 4 was the space was the location of the former Third Street School, which brought with it parking concerns and topography issues. Site 5 was near Walmart, which is farther away with up to a 16-minute response time for POC (paid on call) staff.
According to the assessment reviewed by Frank, interviews with the BRF police chief and officers resulted in a plan for 10,656 square feet, which included shared spaces with the fire department. It included garage storage for nine vehicles and cold storage for two impound vehicles, a sally port and holding facilities and an expanded evidence processing and storage area.
Interviews with the fire chief and fire/EMS staff, resulted in a plan for 22,500 square feet, which included shared spaces with the police department. It included apparatus storage for 18 vehicles and two antique fire trucks and a training area. It also allowed for future expansion for both departments.
"Neither department was going to get everything they wanted," said Frank.
In his review of one story versus two stories, Frank explained with a one-story structure, it would be 29,000 square feet. "The apparatus bay and office space would be 292 feet long. That's a long hike, and not all wheels will always be needed, but when they are needed it's a long way from the office space to the apparatus bay to those vehicles at the far end."
The two-story option would be around 23,500 square feet, roughly 4,500 feet less that a one-story building. "With the two-story building, there is more cost involved," explained Frank. "There's more of a structural load, more steel involved, so more engineering costs. A two-story needs two stairways and an elevator; that takes more space."
The estimated construction cost of a one story is $7.4 million; the cost for a two-story building is $8.2 million.
The TNT site requires demolition. There are costs associated with that. Land and demo costs were noted at $1,100,000 in the assessment. The Hoffman site does not require any demolition.
In conclusion, the assessment said the existing fire station is in need of replacement due to age, condition and location in a floodplain. Sites 1 (TNT) and 2 (Hoffman) were preferred based on response time, location and road access. The fire department will go forward at this time, but land will be available for a future police department. The building would be designed to be expanded for future additions for both the fire department and the police department. "That wouldn't be real expensive," said Frank.
Due to the land cost and availability, Frank said the recommendation would be to go with a one-story structure.
"Are there tanks under TNT?" asked council member Pete Olson.
"We don't believe there are," said Frank.
"There's a traffic issue getting out of the Hoffman site," said council member Gary Ammann. "There's supposed to be some work done there. The TNT site is easier to get out of farther up on A."
"Do you know if there is any contamination at TNT?" asked BRF counsel Mark Radcliffe, "because if there is, once you open it up, the city is responsible for cleaning that up. You think the environmental mediation would catch everything?'
"It should by Phase II," said Frank.
"There is a lot of space for future expansion at the TNT site," said BRF fire chief Steve Schreiber. "There's more training space; it would be more difficult at the other site."
"This is a lot of information to take in for you to act on tonight," city administrator Brad Chown told council members. "But, construction costs go up five to seven percent. The committee of the whole will look at it and maybe we can act on it in November. EMS has committed $1 million and the city has committed $500,000. We will apply for grants. The city will be debt-free in 2021."
With one no vote from council member Joel Busse, the council approved authorizing Chown to negotiate a price, first on site 1 (TNT) and then site 2 (Depot Street), and bring offers back to the council for final approval.
"Sticker shock," explained Busse, "the pricing that we are getting quoted seems extremely high in my opinion. I am doing more research to understand why a 30,000 square-foot building (where a large portion of the building would consist of basically a garage) would cost approximately $6.7 million plus whatever the real estate costs will be. I am all for the fire department getting a more adequate facility, but I am troubled about the expense."
Council members John Ross and Mike Rave were not at the Oct. 1 meeting.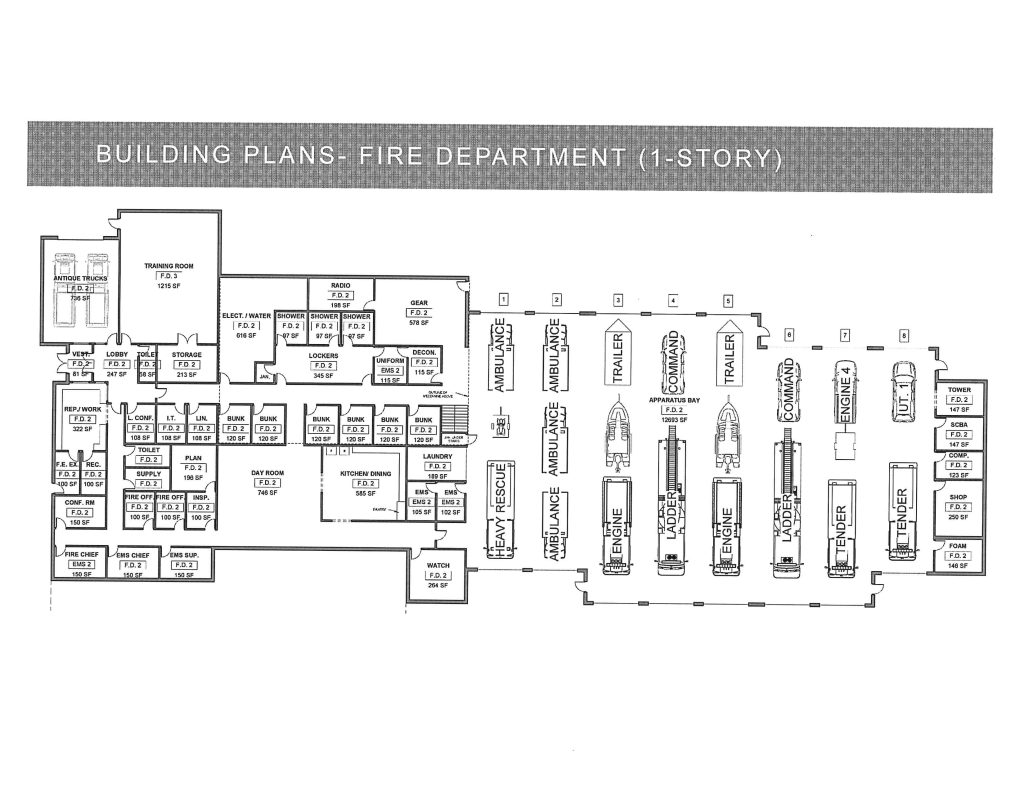 By: JoDee Brooke, Banner Journal / Wednesday, October 9, 2019