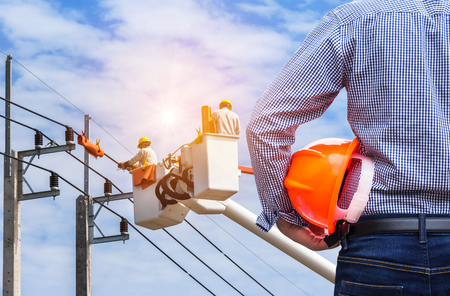 Outstanding Safety Practices Earn Local Utilities National Recognition
Local utilities are being recognized for earning a Safety Award of Excellence for safe operating practices. Presented by the American Public Power Association (APPA), 19 of WPPI Energy's member-owners received the award for their 2020 safety performance.

"This award demonstrates the strong commitment these utilities have to keeping their lineworkers safe," said Chris Chartier, director of distribution services for WPPI Energy. "This work can be dangerous, and the number one goal for utilities is making sure staff get home safely to their family at the end of the day."
Congratulations to the following utilities:
Black River Falls Municipal Electric & Water Utilities
Brodhead Water & Light
Columbus Water & Light
Evansville Water & Light Dept.
Independence Light & Power
Lodi Municipal Light & Water Utility
Menasha Utilities
Muscoda Utilities
New Richmond City Utilities
Oconomowoc Utilities
Plymouth Utilities
Prairie du Sac Electric Department
Reedsburg Utility Commission
City Utilities of Richland Center
Sturgeon Bay Utilities
Sun Prairie Utilities
Waunakee Utilities
Waupun Utilities
Whitehall Municipal Electric Utility
Across the nation, there were 329 utilities who entered the Safety Awards, which have been held annually for 65 years. Entrants were judged by their incidence rate, which is based on the number of work-related reportable injuries or illnesses and the number of worker-hours during 2020, as defined by the Occupational Safety and Health Administration (OSHA).
"Utilities that receive an APPA Safety Award have demonstrated that they have made the health and safety of their employees a core value," said Brandon Wylie, Chair of APPA's Safety Committee and Director of Training & Safety at Electric Cities of Georgia. "Designing and maintaining a top-notch utility safety program takes a lot of hard work and commitment. These utilities and their communities should be very proud."