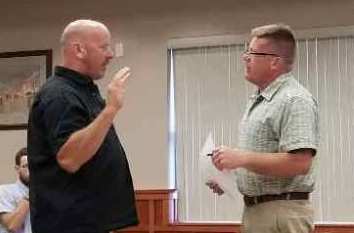 At their regular meeting on August 6, 2019, the Black River Falls Common Council appointed Gary Ammann to serve as Ward 2 Alderperson. Ammann took office on August 6th and will serve the balance of the term which will end in 2021.
The vacancy was created when Ward 2 Alderperson David Johnson resigned his position on the Common Council effective June 18, 2019. Johnson was a write-in candidate and was elected in April 2019 and took office on April 16, 2019.
The City accepted letters from Second Ward residents interested in serving as an Alderperson on the Common Council. The deadline for submitting a letter was July 24, 2019.